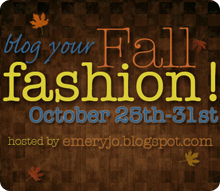 Today's post is brought to you by Photo Booth. My roommate's camera has disappeared from her usual hiding spot, and I'm still debating on buying a camera myself, or waiting until Christmas. It'll be my last Christmas as a student, so I figure I better milk it for all it's worth before I'm officially a 'grown up'.
I really liked this dress when I tried it on at F21, until I took it home and it seemed about 6 inches shorter than when I was in the dressing room. Thank goodness for leggings, especially when the built-in slip is way shorter than the sheer layer. I love leggings because, to quote
Kendi
, they are not quite pants, but you are not quite naked.
Dress-Forever 21
Belt-Charlotte Russe
Leggings-Aeropostale
Boots-Kohl's (different from yesterday's, I finally went and bought myself a pair)
Cardigan(see below)-Old Navy
Purse(see below)-Pacsun
Have a great Wednesday everyone!